You have probably seen the ads in your Facebook feed lately. Aldi is hiring!! Well they are hiring indeed, a small group of people that is. You must be young, willing to take orders on demand, and more importantly willing to work off the clock. One of the more interesting positions is the "MT" Manager Trainee. This is a position that pays around $22 an hour with the stated goal of promoting you to store manager.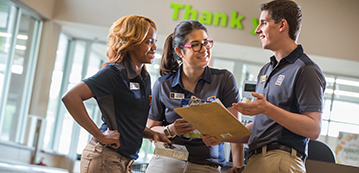 As a Manager Trainee your goal to get a store is based upon your ability to make another store manager look bad. This happens once you are trained and moved around from store to store. Numbers, numbers, numbers, the longer you and your team are on the time clock the lower your productivity will be. This is why Aldi turns a blind eye to the MT's working hours, and in many cases entire day's off the clock. Yes I know, it sounds shocking but it is how the Aldi machine runs. All you have to do is take a quick look at the website Glassdoor to find hundreds of reviews of people who tell their horror stories.
Who are you? How do you know this? Well I am just an ordinary guy who is tired of this kind of unethical, illegal behavior going unreported and swept under the rug. I was an Aldi MT. I worked with Aldi for 15 months, ran stores, and had outstanding performance reviews. I was fired by a District Manager, a terrible one, without notice, warning, or any documentation. It was the final punishment for asking out within the company about the "off the clock" cover up that was indeed happening at a very high level. I know what your thinking. This is some angry guy who did not work hard who is now trying to blame the company. NO, this is a guy who documented every single bit of the evidence for a wrongful termination for whistle-blowing. This is a guy who got the company to settle rather than go to court and have all of this come out.
The story still needs to be told. The other stories of folks still sworn to silence left within the company needs to continue. This blog will be that place. I am a whistle-blower fire for not working off the clock, and for reporting it. I will in a series of posts reveal exactly how the Aldi machine works. If you have your own story please contact me. In the meantime stay tuned, there is more to come.
Review from the most recent MT who was fired
HERE